Sunday Club for Children and their Parents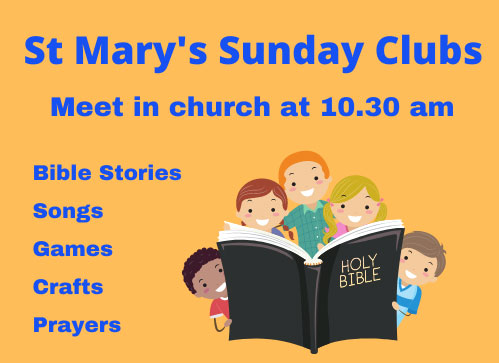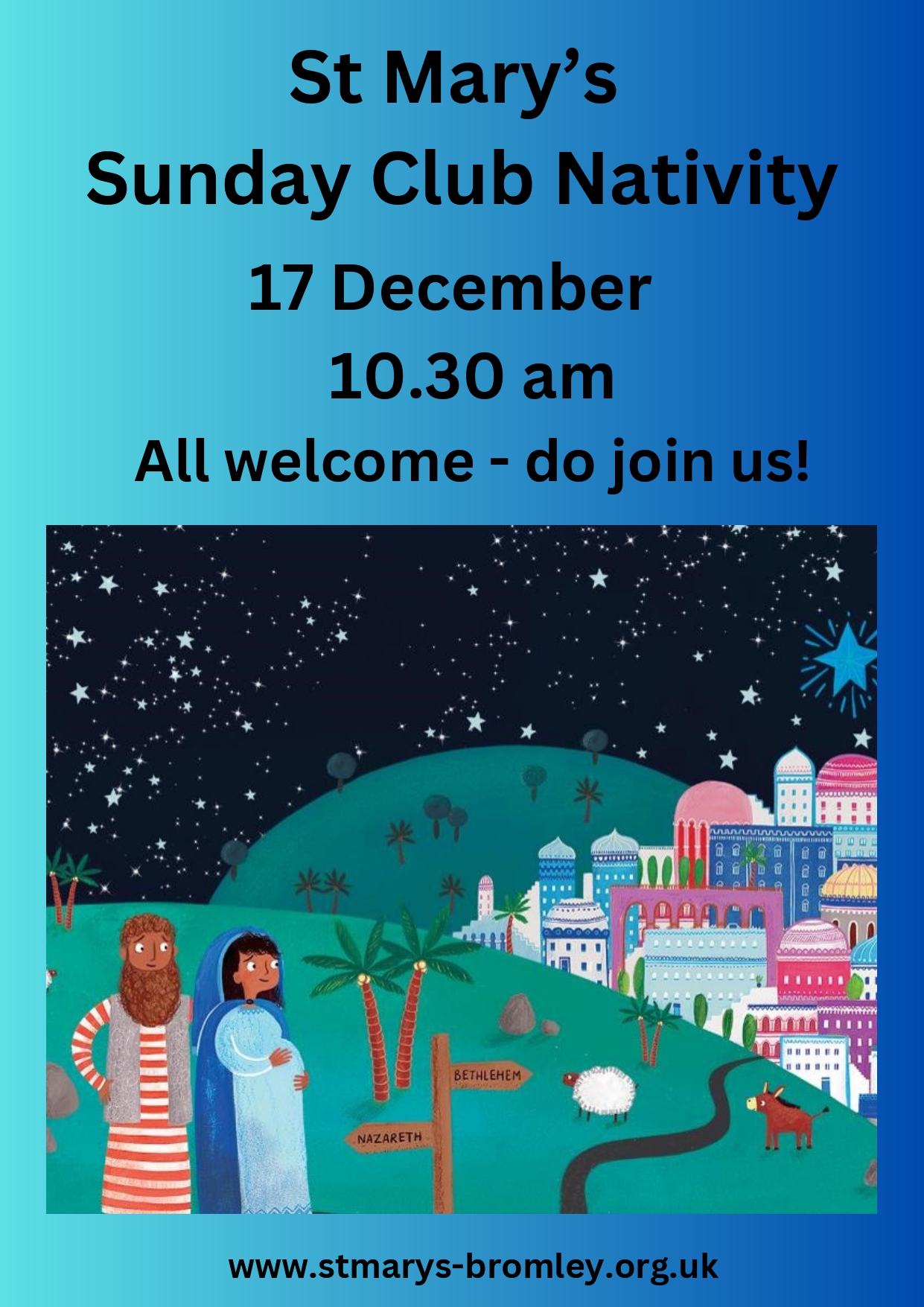 The Sunday Club runs during Family Communion services during the school term. We start in the church at 10.30 a.m. and after the prayer called the Collect we leave the congregation for our own time of singing, Bible stories and activities. If the weather is fine we go in to the church garden for Garden Church, otherwise we meet indoors. We return for the Eucharistic (Thanksgiving) prayer.
All children and their parents are very welcome to join us.
Autumn Term dates
November
5th Sunday Club
12th Sunday Club
19th Family Service
26th Sunday Club
December
3rd Sunday Club
10th Sunday Club
17th Nativity Family Service
Come and join us for our 'pop up' and interactive Nativity service on Sunday 17th December at 10.30 am.
We are looking forward to seeing some shepherds, angels, wise men and Marys/Josephs.
Come dressed up or costumes will be available on the day.
Do come and join us for this all age service.
Check newsletter for further information.
24th Christmas Break
31st Christmas Break
January
7th Sunday Club