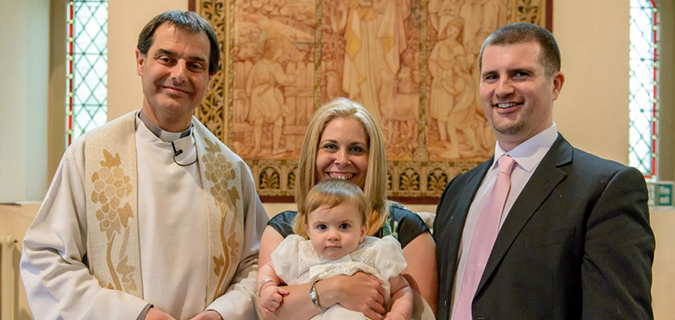 Babies and Children
We are delighted to baptise (christen) children in St. Mary's. In baptism, parents and godparents promise to bring up their child in the Christian faith. The church promises to support you and your child in this journey of faith. Together we give thanks for your child, bless your child and pray for him or her. At St. Mary's children are normally baptised during the morning service on a Sunday.
Thanksgiving
Some parents may prefer to celebrate the gift of a child in a different way without the commitment that baptism involves. This is what the 'Thanksgiving for the Gift of a Child' service is for. During the service parents and families give thanks for the birth or adoption of a child and everyone prays for family life. A thanksgiving service is not a baptism. There are no promises to make about the Christian faith. The child will be blessed and prayed for, and supporting friends will promise to support the parents in bringing up their baby.
Adults
We are just as delighted when exploration into faith leads to the wish to be baptised as an adult, and again we celebrate this within the whole church family during a Sunday morning service.
Enquire
If you would like to enquire about baptism for yourself or your child, please call Alan, the vicar, on 020 8460 1827, and he will be very pleased to help.